Hi Brides! We love hearing your ideas for what kind of shoes you want to wear with your dress! If you don't know what type of shoes to wear with your gown, look no further! Here are our fav shoe styles to go with your dress!
Sparkly Sneakers
Comfort is a huge component to us with all parts of the bridal look! Brands like Keds and Converse offer sparkly sneakers that will be cute and comfortable for your big day. Keds even has a collection with Kate Spade, specifically for your big day!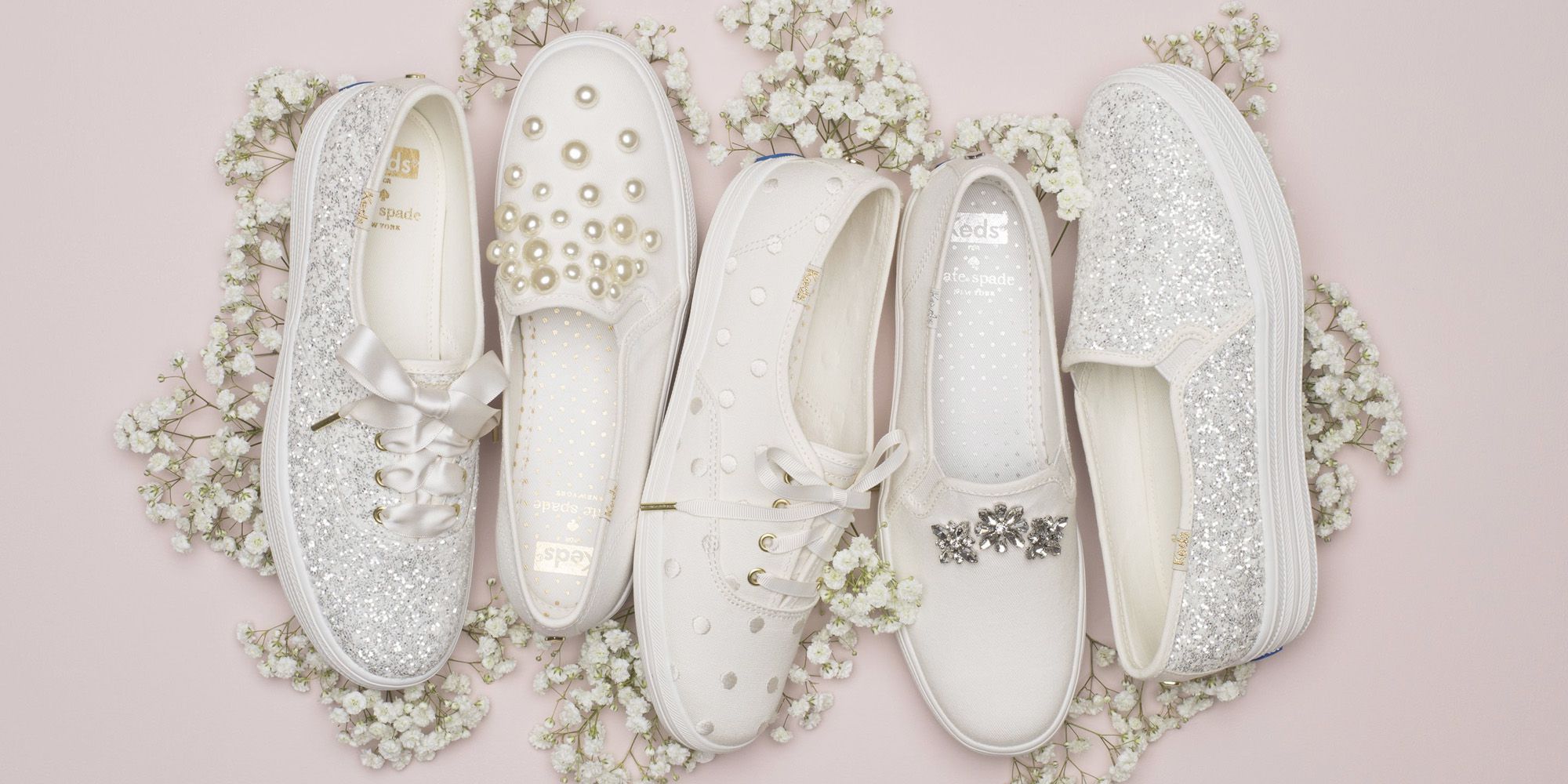 Bows!
Bows are such a fun detail right now! You can find flats, sandals, and heels with bows on them to add a pop of detail to your dreamy day!
Pearls
Another detail that brides are loving right now is pearls, and shoes are the perfect way to incorporate the stone into your wedding day look! Multiple brands and department stores are offering shoe styles bedazzled with pearls. One of our favorites has to be these pearl booties by Betsey Johnson. How fun!!
Charming Cowgirl Boots
Being in Tennessee, we often hear of our brides doing rustic weddings and no southern wedding is complete without cowgirl boots! There are so many options – detailed, fringe, sparkly — the possibilities are endless!
Something Blue
There are so many ways to incorporate the tradition of something blue into your wedding day. Blue shoes are a perfect way to add a pop of color to your look while fulfilling the tradition!
We can't wait to hear what style shoes you choose for your day, and we can't wait to help you find your dress!! To find your frock, request an appointment with us! We're so excited to be a part of your big day!